3" reel(50' film)
4" reel(100' film)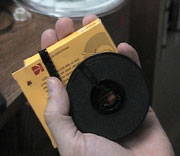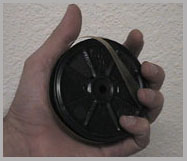 5" reel(200' film)
6" reel(300' film)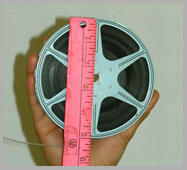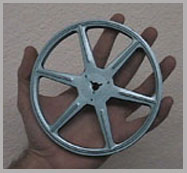 7" reel(400' film)

Vivid Photo Lab provides old 8mm and 16mm home
movie film transfer services. We convert your 8mm,
super8 and 16mm old home movie films to digital.
The digitized videos can be stored on DVD, USB,
computer as well as sharing with your loved ones.
We also provide adding your favorite music to the
digitized videos for your 8mm or 16mm films.
To provide high quality transfer service, we apply
the new technologies and devices along with our
many years media transfer experiences ensure the
quality. We have been provided media transfer
services in over 20 years. Your valuable old home
movies can be preserved on the newest digital video
format.
To protect your valuable home movies being lost in
shipping process, we strong recommend you drop off
your 8mm/16mm films at the store. If you need to ship
over for any reason, please ship it with tracking and
signature options. All 8mm and 16mm film transfer
services are done on premises with express and high
quality. We can complete the job on same day or next
day with no addition cost.